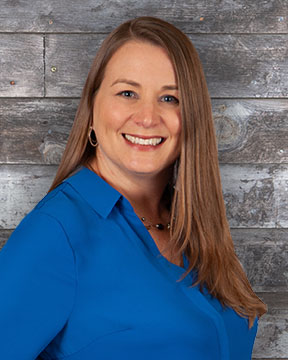 Professional Profile:
Licensed Real Estate Agent/Broker Assistant Since 2004
Professional Affiliations and Licenses:
Member: Realtors Association of Northeast Wisconsin (RANW)
Member: Wisconsin Realtors Association (WRA)
Member: National Association of Realtors (NAR)
Volunteer: Suring Youth Basketball Program
Member: Oconto County Fairest of the Fair Committee-Treasurer
Member: Suring Parents Group-Secretary

Dedication to Clients:
The real estate agent is the workhorse of the industry. They are a sales person one moment, a buyers advocate the next, an analyst, consultant and basically does a little of everything to make the real estate transaction move as smoothly as possible. I take each transaction to heart and my clients are more than just clients! Selling your home or purchasing a new home is one of the biggest steps in one persons life! Although these are things we deal with on a daily basis, some clients may only do this one or two times in their lifetime. We are here to make this a stress free experience as much to our ability and help our clients get the results they deserve!
My husband Chris and I reside in the Suring area with our daughter Chloe and son Clark. We enjoy spending time with family and spending time at our family's cabin at Maiden Lake. Born and raised in Suring, I am a Suring High School graduate and attended Northeast Wisconsin Technical Collage with an Associate Degree in Business Administration. My past employment experience includes a background in insurance, sales and finance. I went back to school to receive my Real Estate License in 2004 and have been with Gina Cramer Realty ever since.